Celebrities
Neha Dhupia marked the 20th anniversary of her win as Miss India with a moving post.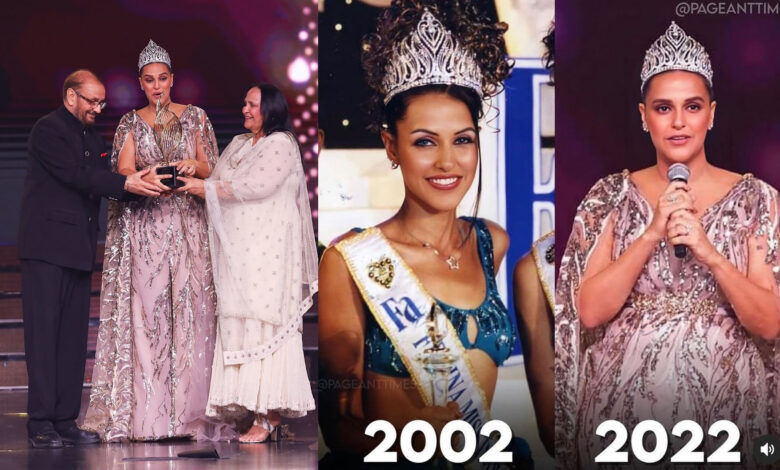 Neha Dhupia is an Indian actress and model who mostly works in Hindi movies but also does some work in Punjabi, Telugu, and Malayalam movies.
Neha Dhupia posted pictures of her family from the Miss India 2022 event that just took place. As she celebrated twenty years as champion, the actor also wore her crown. View her blog post here.
She wrote in the post's caption, "20 years went by in a flash… but when I close my eyes and think, all I feel is gratitude."
I didn't think it would be possible to wear this crown again on stage and relive one of the most important moments of my life with the most important people in my life.
"Twenty years later, I was taller, stronger, wiser, and a couple of dress sizes bigger." But most of all, I stood up for every little girl who has a dream and works hard to achieve it, for every daughter who wants nothing more than to make her parents proud, for every couple whose relationship is based on love and equality, and for every mother who wants to live her dream and wants nothing more than to have her children by her side as she does so. Even if we don't have a crown, we all have something that makes us shine.
I loved Miss India from 2002 to 2022.