Fashion
Fans Lose Their Minds Over Sonam Bajwa's Breathtaking Beach Snapshots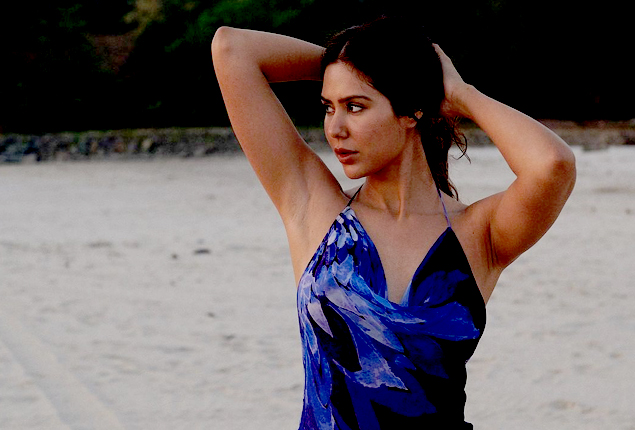 Sonam Bajwa isn't just any fashionista; she's the queen bee of unique style. Whether rocking a dripping wet gown or donning a fiery red number, she knows how to leave jaws on the floor. But hey, it's not just about glitzy events! Even when she's chilling by the beach, she's turning the tide with her magnetic charm.
Guess what? She recently tossed a few snapshots from her beach adventures onto social media. And boy, did she look like a vision in a dreamy gown! This dress? Oh, it's the whole nine yards! From the flirtatious halter neck with those fancy ties to a daring bare-back style, and not to forget, those captivating blue floral prints that pop against the dark canvas. It's not just about the dress though – the mischievous neckline and those artsy ties scream style! Topped off with her hair, effortlessly tied in a bun, she perfectly channels the laid-back, toes-in-the-sand kind of mood.
Her caption? "Just a few sunsets back… That day, the skies put on quite a show," she mused.
Oh, by the way, on the work front, she popped up last in "Carry On Jatta 4." But who's counting, right?