Entertainment
"The Real Scoop: Alia Bhatt Spills the Beans on Missing 'Heart Of Stone' Promotions"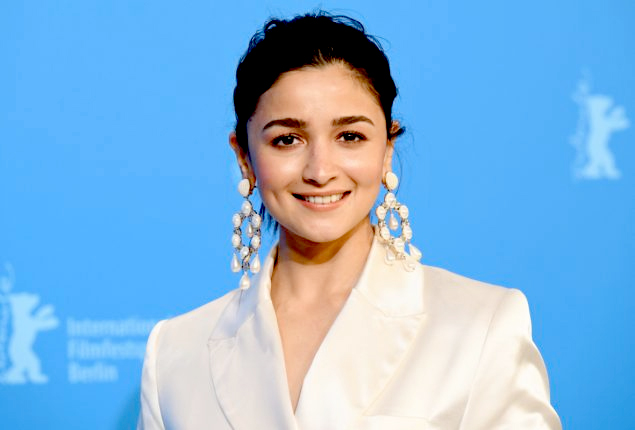 Alia Bhatt? Oh, she's a real gem in the movie world. Lately, she's been causing quite the stir, what with her killer performances in flicks like "Rocky Aur Rani Kii Prem Kahaani" and, oh boy, "Heart of Stone". Yup, that's the one where she hopped over to Hollywood, sharing the silver screen with the likes of Gal Gadot and Jamie Dornan. Everyone was over the moon about her big Hollywood break, and her fan base? They went bananas.
So, on a sunny August 16, Alia decided to wear her heart on her sleeve. Hosting a fun #AskMeAnything sesh on Instagram, she got chatty with her fans. And wouldn't ya know, the million-dollar question popped up: "Hey Alia, why the radio silence on promoting 'Heart of Stone' with Gal?" Alia, being her candid self, replied, "Look, our whole gang backs the SAG-AFTRA strike. Out of respect and unity, we kept promotions on the down-low. But hey, your love hasn't gone unnoticed. I'm drowning in your sweet messages and sending big hugs your way."
Let's chat about "Heart of Stone" for a sec. Imagine a high-octane spy thriller with Rachel Stone, played by the stunning Gal Gadot, racing against time to protect "The Heart" from a super-smart hacker named Keya Dhawan. And guess who's the mastermind villain? Yup, our girl Alia! She's giving Gal and Jamie a run for their money with some heart-stopping action scenes. And man, has she nailed it! The Internet's abuzz with fans gushing over her top-notch portrayal of Keya.
But hey, that's not all! Alia's also been basking in the limelight with her other hit, "Rocky Aur Rani Kii Prem Kahaani." Sharing screen time with Ranveer Singh? It's a match made in movie heaven. The cherry on top? Rumor has it she'll soon be teaming up with Katrina Kaif and Priyanka Chopra for Farhan Akhtar's next big thing, "Jee Le Zaraa". Oh, and whispers in the alley suggest she's gearing up to be the leading lady in Aditya Chopra's spy saga. Stay tuned, folks! This gal's on fire! 🔥