Uncategorized
Beautiful Eid photos of Mariyam Nafees and her husband.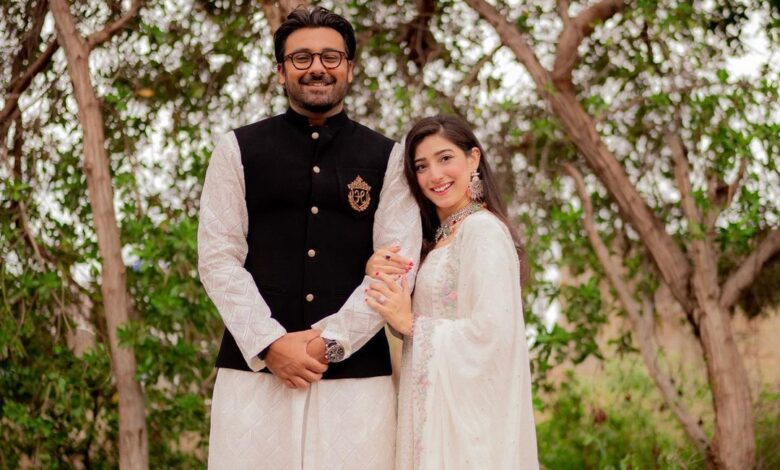 Mariyam Nafees is a beautiful TV actress from Pakistan. Mariyam has worked in the media business for a long time. Her most famous roles were in the movies Diyar E Dil and Yaqeen Kandahar, and then in the popular TV show Kamzarf on Geo. Her most recent show on Geo Television, Mohabbat Chor Di Maine, did well. When she played a Punjabi girl, everyone loved her.
Mariyam Nafees is married to her true love, Amaan Ahmed, and they look so cute together. Both of them like to spend time with their friends and families. They also asked all of their closest friends to come to their wedding in a faraway place.
Mariyam and Amaan celebrated Eid ul Azha with zeal and enthusiasm, getting ready and posing for beautiful and memorable photos. They have also sent each other beautiful photos. Mariyam and Amaan were both wearing white dresses, and Amaan had a black jacket over his Kurta shalwar. Here are some cute pictures that Abdul Samad Zia took. Check it out.