Lifestyle
Neelam Muneer Faces Public Criticism for Styling and Outfit Choice
Neelam Muneer's Styling and Outfit Choice Face Public Criticism
Neelam Muneer, a popular Pakistani actress known for her talent and beauty, has recently come under public scrutiny for her styling and outfit choice. With a significant fan following on social media, her performances in dramas like Qaid E Tanhai, Ashk, and Dil Moum Ka Dia have garnered her immense popularity.
However, a viral picture of Neelam Muneer wearing a green dress made from crepe silk fabric has stirred up a wave of criticism on social media. The unconventional appearance of the crimped green gown has received severe backlash from the public.
Fans expressed their dissatisfaction with the fabric, style, and cut of the dress. They also expressed disappointment with the accessories paired with the outfit. Many fans voiced their frustration with Neelam Muneer's styling choices.
Some fans suggested that Neelam Muneer, being exceptionally gorgeous, should consider parting ways with those who provide her style suggestions and advice. They believed that Neelam Muneer looks stunning in simpler and traditional outfits and does not need to experiment with her looks to this extent. As a result, many fans resorted to trolling her appearance.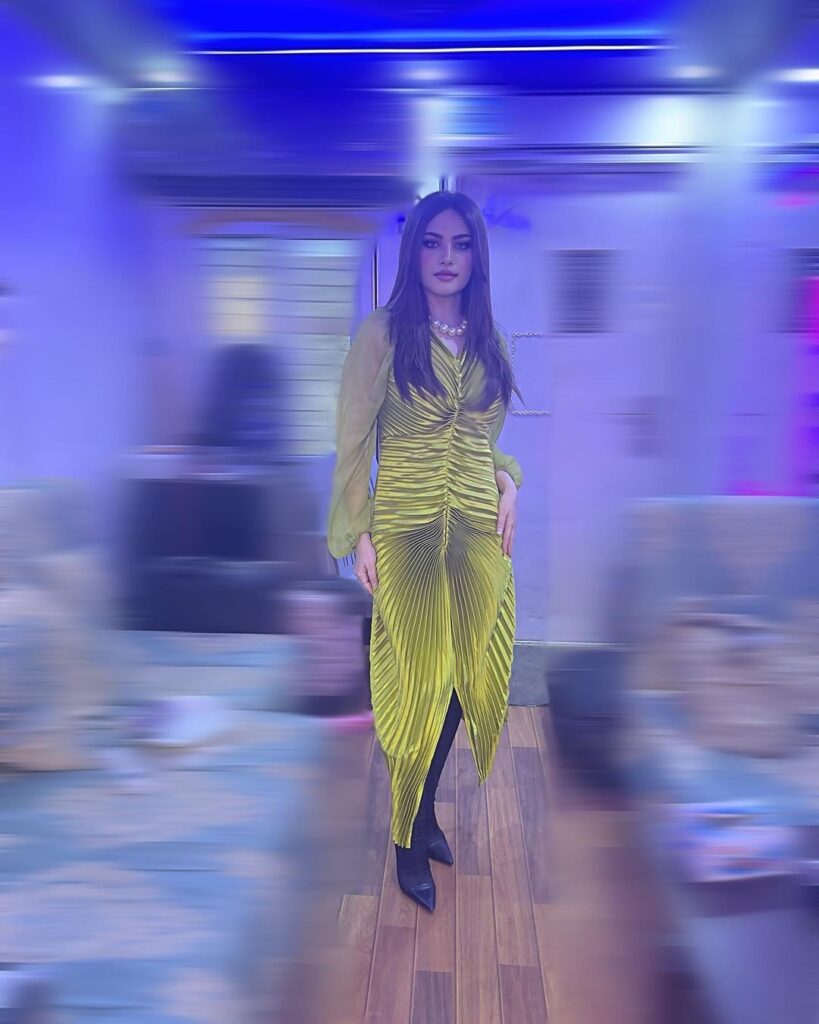 Despite the criticism, Neelam Muneer continues to be admired for her acting skills and has a strong fan base supporting her in the entertainment industry.