Lifestyle
Humayun Saeed: A Top Pakistani Actor in 2023
Humayun Saeed is a name that needs no introduction in Pakistan's entertainment industry. He is one of the most versatile and talented actors in the country, and his contributions to Pakistani cinema and television have been immense. In this article, we will take a closer look at Humayun's journey and explore what makes him stand out as one of the top actors in Pakistan today.
Humayun Saeed Early Life and Career
Humayun Saeed was born on July 27, 1971, in Karachi, Pakistan. He completed his early education at Nasra School, Karachi, and later went on to pursue a Bachelor of Commerce degree from Karachi University.
Humayun's acting career started in the late 1990s, and he made his debut with the drama serial "Ye Jahan." He quickly gained popularity and went on to become one of the most sought-after actors on Pakistani television.
Humayun Saeed TV Dramas and Films
Humayun's talent as an actor was evident from his very first drama, and he continued to impress viewers with his performances in several hit TV dramas. Some of his most popular dramas include "Mehndi," "Doraha," and "Meri Zaat Zarra-e-Benishan." He also ventured into film and produced and starred in the hit movie "Main Hoon Shahid Afridi" in 2013.
Humayun has since gone on to produce and star in several other hit movies, including "Jawani Phir Nahi Ani," "Punjab Nahi Jaungi," and "Jawani Phir Nahi Ani 2." These movies were widely praised by critics and audiences alike, and Humayun's performances in them were lauded for their depth and range.
Humayun Saeed's Breakthrough Role and Success
Humayun's breakthrough role came in the drama serial "Doraha" in 2008. His performance in the show was widely praised, and he won the Best Actor Award at the Pakistan Media Awards for his role. After the success of "Doraha," Humayun's career soared to new heights, and he became one of the most popular actors in Pakistan.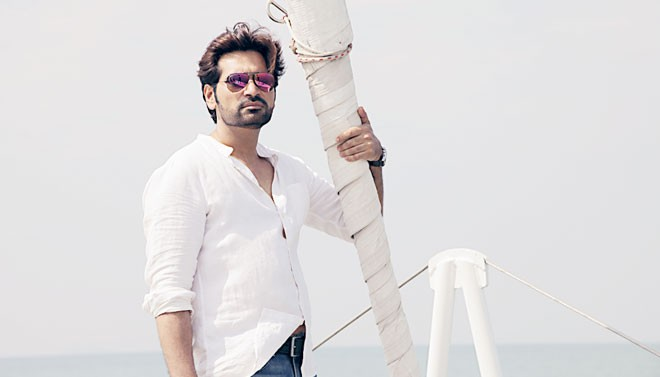 International Recognition
Humayun's talent and popularity have not gone unnoticed outside of Pakistan. He has been invited to several international film festivals and events, including the Dubai International Film Festival and the London Asian Film Festival. In 2019, he was awarded the Pride of Performance by the President of Pakistan for his contributions to the entertainment industry.
Humayun Saeed Brand Ambassador
Humayun's success has also led to him becoming a prominent brand ambassador for several high-profile brands in Pakistan. He has endorsed products ranging from beverages to mobile phones and has become one of the most recognizable faces in Pakistan's advertising industry.
Philanthropy and Advocacy
Humayun Saeed's impact on Pakistani entertainment has been significant, not just for his talent and success but also for his philanthropic and advocacy work. He has been actively involved in several social and charitable causes, including the Edhi Foundation, which provides assistance to the less fortunate in Pakistan.
In addition to his philanthropic work, Humayun has also been a vocal advocate for the growth and development of Pakistani cinema and has been working to promote and support the local film industry.
Conclusion
Humayun Saeed's contributions to Pakistani entertainment have been immense, and his talent as an actor is undeniable. His performances in TV dramas and films have captivated audiences in Pakistan and around the world, and his advocacy and philanthropic work have made him a beloved figure in his home country. With his talent and dedication, Humayun Saeed is sure to continue to be one of the top actors in Pakistan