Entertainment
Shah Rukh Khan thanks Salman Khan for doing Pathan.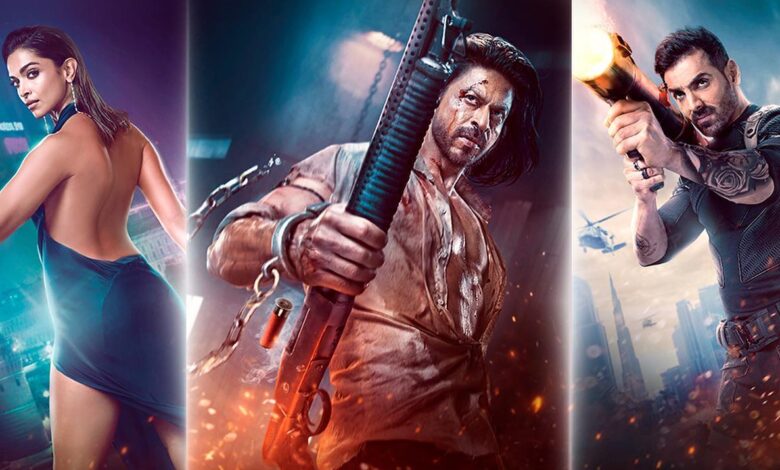 Shah Rukh Khan's most recent movie, Pathaan, was a great return to the big screen after a four-year break. The movie, directed by Siddharth Anand, stars Deepika Padukone, John Abraham, and Siddharth Anand. Since it started, Pathaan has set and broken a lot of records. The movie came out on January 25, and in just five days, it has already made more than 500 crore around the world. Khan, Deepika, and John were all seen at the first press conference for Pathaan in Mumbai today. The group talked about how they could work together to break box office records right away. Salman Khan, who has a small role in the movie, was seen thanking Shah Rukh as well.
The audience liked seeing Shah Rukh and Salman work together again, as well as his face-offs with Deepika and his high-speed stunts. Since they are now part of YRF's spy universe, the two were seen enjoying their Karan Arjun moment on the big screen. People are amazed by how funny they are with each other. During the press conference, when King Khan thanked Salman for his help, he couldn't keep himself together. He went so far as to say that what Salman said was the "second best line in the movie."
SRK thanked Salman by saying, "Bhai is not here, but I think we all love him more than anyone else. "Thank you, Salman, for making this movie so great." "Painkiller is, gum is not," I believe is the second-best line in the film.The second best line in the movie is "Great lines!" "Wonderful lines!" He was also seen responding to his fans' loud yelling and hooting. He assuredly said, ,"Sab karenge, aaram se sab karenge. Sabr kaam se kaam lo."Abhi toh wapas aaya hu, abhi kahin nahi jaa raha." When his fans heard this, they cheered for him even louder.
Shah Rukh will also make a cameo appearance in Salman's upcoming movie, Tiger 3. Fans of the performers are already excited about the Diwali extravaganza. Emraan Hashmi and Katrina Kaif also play important parts in it. The one in charge is Maneesh Sharma.