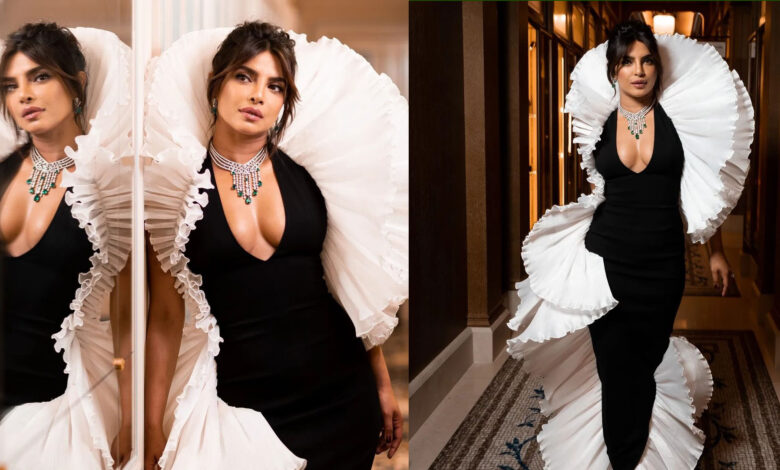 After attending the Paris presentation of Bulgari's 2018 jewellery line, Priyanka Chopra was seen going to another event. She caught people's attention by wearing a tight black dress with white ruffles that stood out.
The star of "Quantico," who was seen leaving a Paris hotel, made a statement with her high-fashion, nostalgic outfit, which had a stunning vibe.
In the pictures, the diva wore a black gown with a deep neckline and a white ruffle around her waist, which made her look gorgeous.
The back of the dress had straps that crossed over each other, and the neck was cut deep, which made Chopra's diamond necklace stand out like a flare.
Chopra was seen shopping at a children's boutique in a casual outfit before she changed to her post-era style. The actress looked like she was out shopping for her new baby girl, Maltie Marie Chopra Jonas, whom she and her husband Nick Jonas had through a surrogate earlier this year.