Entertainment
Sadia Imam shares lovely wedding photos of her family.
Sadia Imam is married to the handsome German-Pakistani Adnan Haider and has a sweet daughter named Meerab. Sadia had spent most of her life living outside of Pakistan, but she now goes there often to record episodes for her many TV shows.
Sadia was recently seen with her husband and children at a family wedding. In their formal clothes, the beautiful actress and her family looked just adorable. At the wedding, she was also with the beautiful Javeria Saud. Take a look at the pictures: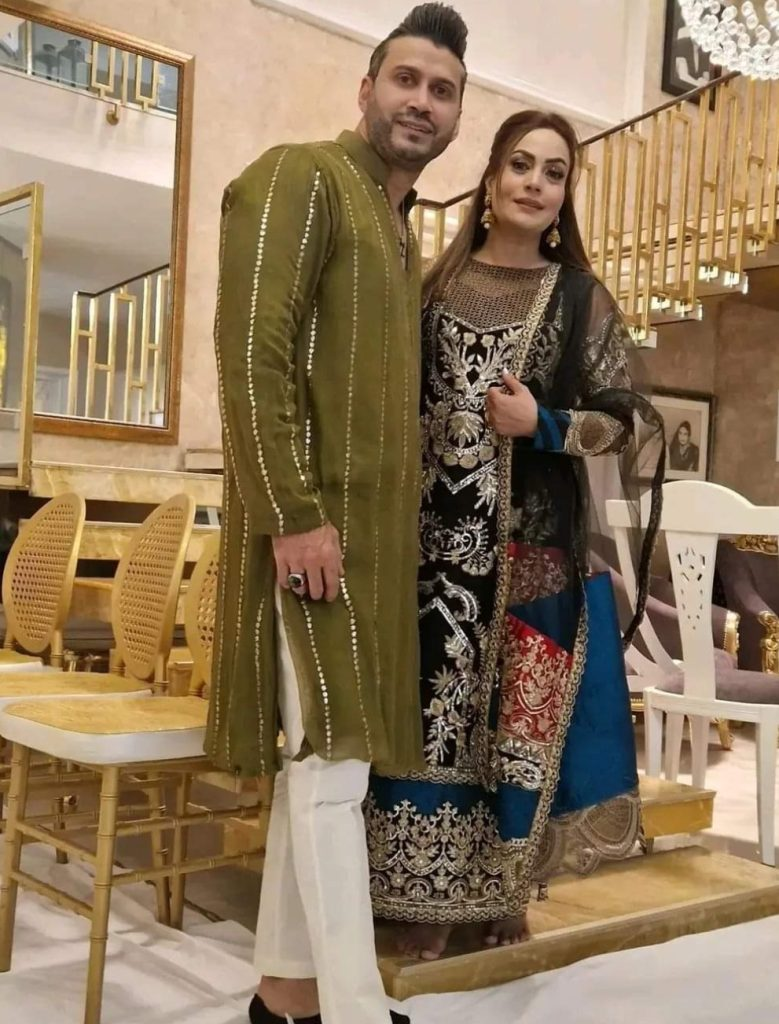 In Pakistan's show business, Sadia is a well-known actress. In the early 1990s, she got her first job. Behroz Sabzwari and Qurban Jillani starred in her hit drama Uljhan, which became very popular and brought Sadia to a whole new level of fame in Pakistan.