Fashion
Rising from Casting Assistant to Stardom: The Inspiring Journey of Bhumi Pednekar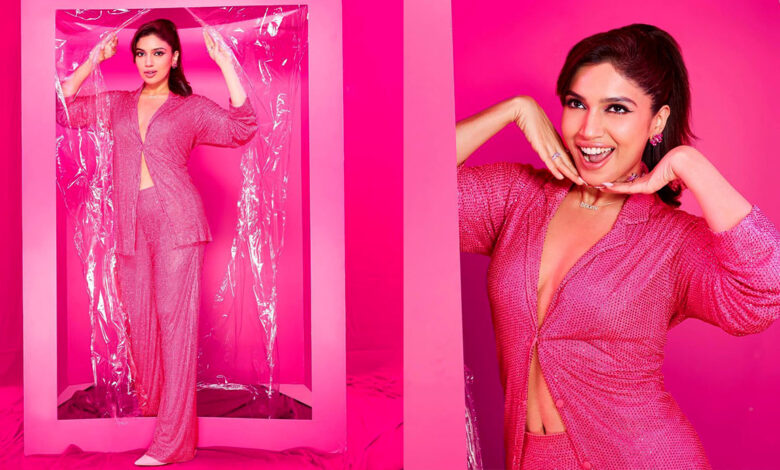 From Casting Assistant to Stardom: The Inspiring Journey of Bhumi Pednekar
Bhumi Pednekar, the talented actress who has captured hearts with her natural acting skills, has come a long way in her Bollywood career. Starting as a casting assistant at Yash Raj Films, her determination and passion for the craft have propelled her to great heights.
Here are 5 fascinating facts about Bhumi Pednekar that shed light on her remarkable journey:
Assistant at YRF Before Stardom: Bhumi spent six years working as an assistant director at Yash Raj Films, collaborating with renowned casting director Shanoo Sharma. She was involved in casting for notable movies like Chak De! India and Rocket Singh: Salesman of The Year. Interestingly, Bhumi also auditioned for acting roles during her time as an assistant, showcasing her early aspirations.
The Metamorphosis for Dum Laga Ke Haisha: To portray the character of Sandhya in Dum Laga Ke Haisha, Bhumi underwent an incredible physical transformation. She gained over 20 kg and weighed 90 kg during filming. After the movie's release, she embarked on a dedicated diet and fitness regimen to shed the extra weight, highlighting her commitment to her craft and maintaining a healthy lifestyle.
The Chosen One: Bhumi's selection for the role of Sandhya was not an easy feat. Among numerous auditioning actresses, she stood out with her stellar performance in a demo scene. Director Sharat Katariya conducted multiple auditions before recognizing Bhumi's exceptional talent and choosing her for the role.
A Fan in the Theatre: Bhumi's love for her debut film, Dum Laga Ke Haisha, knew no bounds. After its release, she watched the movie more than 45 times in local theaters, often accompanied by director Sharat Katariya. This unwavering dedication to experiencing her character's journey on the big screen showcases Bhumi's deep connection to her work.
Sisterly Love: Bhumi shares a special bond with her sister, Samiksha Pednekar. When she received her first paycheck from Dum Laga Ke Haisha, Bhumi selflessly used the entire amount to support her sister's education at Jindal Global Law School, demonstrating her love and generosity towards her family.
Bhumi Pednekar's journey from being a casting assistant to a celebrated actress is truly inspiring. Her incredible transformations, unwavering dedication to her roles, and selfless gestures reflect her passion for the craft and her desire to make a meaningful impact in the entertainment industry.