Entertainment
Momal Sheikh's Latest Pictures Showcase Her Radiant Beauty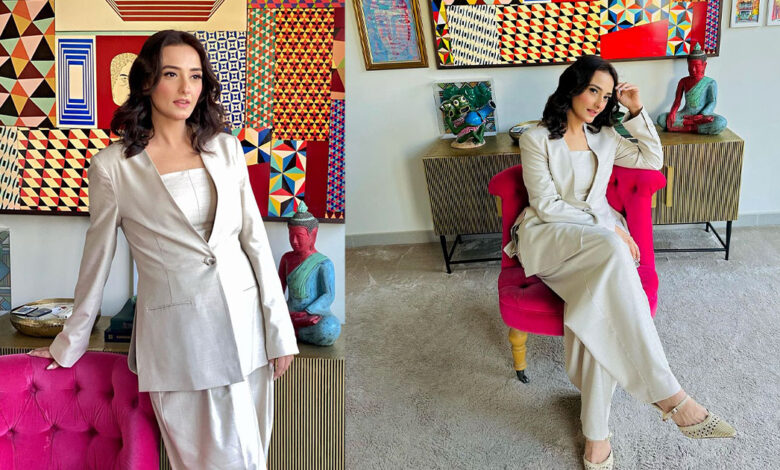 Pakistani actress Momal Sheikh recently shared some incredibly stunning and attractive pictures on her Instagram, radiating grace and beauty. She captioned her post with a motivating message, urging her followers to be better than who they were yesterday.
In the pictures, Momal can be seen sporting a Laminated Single Breast Blazer Jacket in Silver, flared trousers, and high heels. Her captivating smile and long, flowing hair only add to the allure of an already stunning woman. It's difficult to take your eyes off her as she looks breathtakingly beautiful.
Momal Sheikh has been a well-known name in Pakistan's entertainment industry for a while now, impressing audiences with her flawless acting skills and charming personality. She has appeared in numerous drama serials, including Yaariyan, Zara Yaad Kar, Kadoorat, Mirat Ul Uroos, and Yeh Zindagi Hai, earning tremendous praise for her performances.
The actress has also made a mark on the big screen, with her directorial debut Naach receiving positive reviews. Momal is not just a fantastic actress, but also a devoted wife and mother who often shares glimpses of her personal and professional lives on social media, earning her a huge fan base.
With her recent stunning pictures, Momal Sheikh has once again left her fans mesmerized and eager for more. Her success and fan following are a testament to her talent and charm, and we can't wait to see what this graceful diva has in store for us next.