Couples
Hira Mani enjoys an extremely enjoyable holiday in London.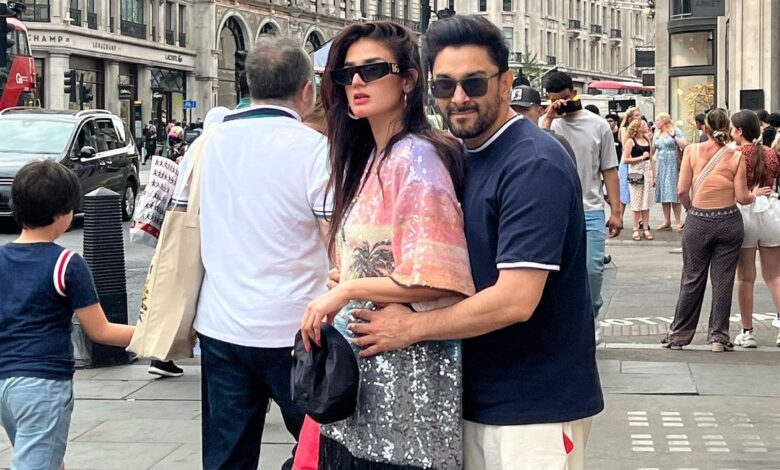 Hira Mani began her career alongside her spouse, Mani, as an emcee. He introduced her to the entertainment industry and supported her throughout her career. Hira continuously compliments Mani whenever she mentions her work and achievements in interviews.
She has nonetheless hosted morning programmes and transitioned into acting. The successful works of Hira include Do Bol, Mere Paas Tum Ho, Ye Na Thi Hamari Qismat, and Kashf. Her acting ability and cheery personality are highly regarded.
Hira is currently spending her leisure time in the United Kingdom with her husband, Mani, and as usual, she is dressed in fashionable and unusual attire. Here are some photographs of Hira while she was on holiday in the United Kingdom.
With her new push into live performances, Hira has been touring the world with her concerts. She performed among other Pakistani superstars at Wembley Arena on Independence Day.