Entertainment
Charming Snapshots of Sania Mirza and Her Little Boy Melt Hearts Everywhere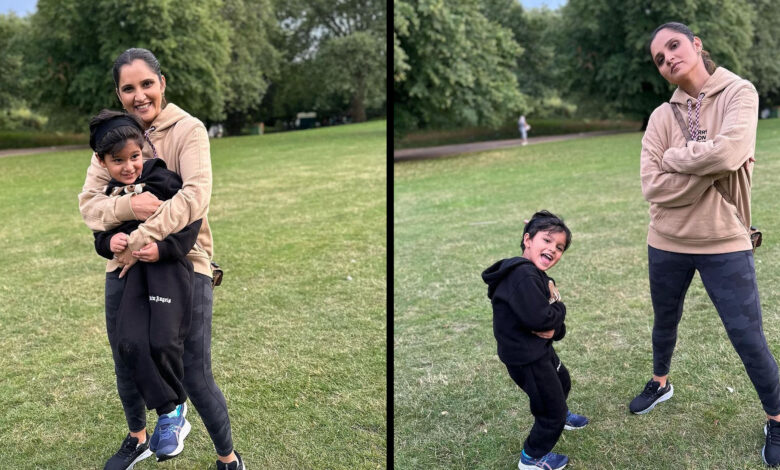 Cherished former tennis champion from India, Sania Mirza, recently blessed our feeds with the most charming glimpses of her playful day out with her young son, nestled in the picturesque setting of the United Kingdom's outdoors. Their candid and heartwarming moments, beautifully captured and presented on her Instagram, truly warmed the hearts of many.
The duo was found striking poses and living in the moment at a lush and inviting park. One particularly captivating snapshot had them emulating the iconic 'Mbappe Celebration.' This pose is famously tied to Kylian Mbappe, the renowned French football sensation.
The 'Mbappe Celebration' is a unique gesture that involves tucking the hand, symbolic of victory, accomplishment, and a mindful presence in Mbappe's world. Sania Mirza, dressed in a fashionable athleisure ensemble, managed to pull off this iconic pose, showcasing both her spirit and grace.
In her heartening caption, she shared a touching tidbit about her son. According to her, it was her little boy who introduced her to this famed celebration pose. The caption of the post read, "You and me forever baby boy. Ps- he's teaching me the Mbappe celebration in the last pic."
An unfeigned reflection of the bond between mother and son, these snapshots surely captured everyone's hearts. Sania Mirza and her son's joyful day out truly portrayed the essence of cherishing life's simple moments, making it a touching spectacle to behold.