Entertainment
Ben Affleck joins Jennifer Lopez during a Marry Me screening in Los Angeles.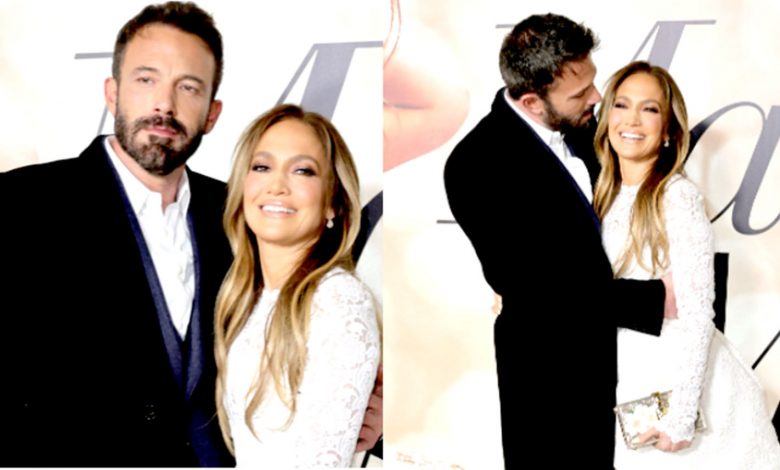 Jennifer Lopez was joined last night in Los Angeles by her boyfriend, Ben Affleck, for a special screening of JLo's latest film, Marry Me.
The two posed for the cameras, giving off big all-in-love feelings. Affleck was also caught on video kissing Lopez on the forehead.
After 17 years apart, the 52-year-old actress renewed her relationship with Ben, and the pair looked delightfully in love.
JLo wore a white lace tiny dress with exposed lips and high couture shoes.
The singer rocked her appearance as she posed for the photographers, her hair falling down to her shoulders.
She was seen holding a gold handbag with flowery decorations, and her stunning earrings added to her allure.
People say that Marry Me is a romantic comedy that will be out on Valentine's Day weekend.
Jennifer will portray a celebrity who is attempting to maintain a healthy balance between her love life and her popularity.