Bollywood News
Avneet Kaur Shines in Stylish White Cut-out Co-ords, Stealing the Spotlight
Avneet Kaur Stuns in White Cut-out Co-ords, Flaunting Her Fashion Forward Style
Avneet Kaur, the talented actress, recently turned heads in Bangkok with her impeccable fashion sense, captivating everyone with her white cut-out co-ord set. Taking to social media to share stunning pictures, Avneet once again proved why she is regarded as the ultimate style icon. With her sleek straight hair and minimalistic makeup, she effortlessly exuded beauty and coolness.
The white cut-out co-ord set showcased Avneet's edgy and contemporary fashion taste. The intricate cut-outs added a daring element to her ensemble, while the pristine white color perfectly complemented her flawless complexion. Completing the look with white sandals, she left everyone yearning to replicate her style.
Avneet's sleek straight hair and subtle makeup accentuated her overall allure. With her natural beauty radiating, she effortlessly stole the spotlight, showcasing her innate ability to rock any look with her signature style.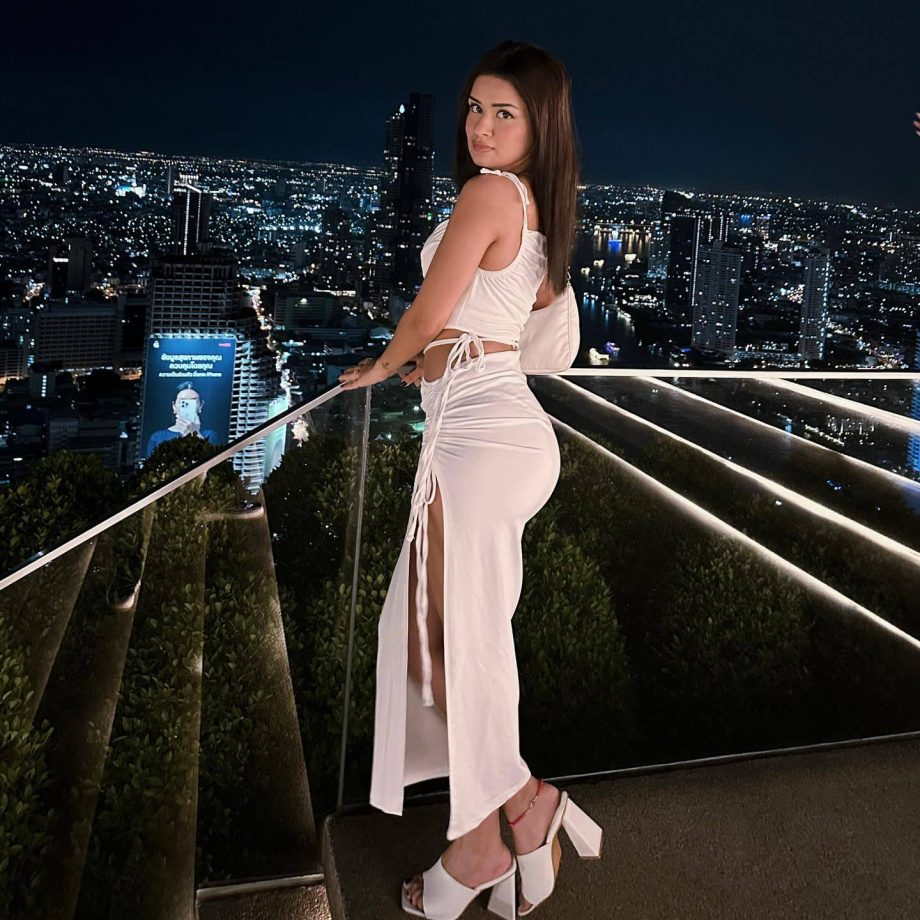 Avneet Kaur continues to prove her fashion prowess as a true fashionista, constantly pushing boundaries and leaving us in awe. Her Bangkok pictures serve as yet another example of her incredible fashion sense and ability to set trends.